It's time for that whimsical post each week- Sunday Dreaming. These are some of the items I'm currently obsessing over.
1. Laura Mercier Luster Eyeshadow- African Violet ($23)
Reading other blog reviews of the new Laura Mercier Artist's Palette and standout shade African Violet has my heart fluttering. It sent me on a Google-spree to find as many photos as I can. What can I say, I'm just glad that I don't pass by Nordstrom or a full Sephora on my daily commute. Otherwise I'd have it in my life already! I had enough drama with shipping companies this past week to last for a bit, hence the reluctance to buy online.
2. Burberry Beauty Sheer Eyeshadow- Midnight Brown ($29)
Spoiler alert: I got my hands on my first Burberry eye product this week, and I'm currently testing it before writing up a review. I have limited access to this brand (Burberry boutiques carry a subset of the current collection) despite living in one of the largest metro areas in the country. This has frustrated me to no end, since I demand to see a formula before I buy. I feel like Burberry has missed the mark by only being available in one location on the East Coast. Midnight Brown is a beautiful shade that appears to be perfect for any occasion. I'll let you read my review in a couple of days to decide if I'm likely to order this soon.
3. Burberry Beauty Eye Brush- Socket Line No. 9 ($38)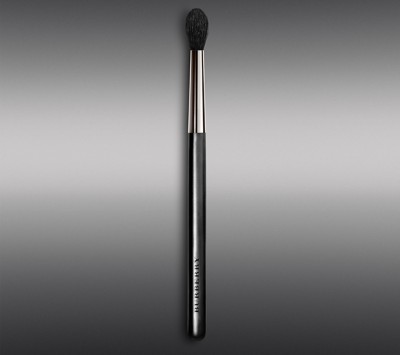 Good brushes are worth tracking down, and although my brush collection is rather large, many of them are inferior quality. I'm in the slow process of buying brushes from high-end brands to round out my collection and compare. I finally got the Dior brush I've been coveting for almost a year this past Tuesday, so adding some Burberry to my collection sounds like a great idea.