Keeping in line with the Burberry theme, here are 5 of the items that I don't own but are thinking about buying shortly down the road. Some sooner than others (the foundation to be exact).
1. Sheer Eyeshadow- 08 Khaki
Photo via Burberry.com




I love my Sheer Eyeshadows, and normally I'd want a khaki right away. I passed on this because I already own a lovely Chanel khaki single shadow, but my Burberry collection feels incomplete without it.
2. Sheer Foundation- Trench 01 or 02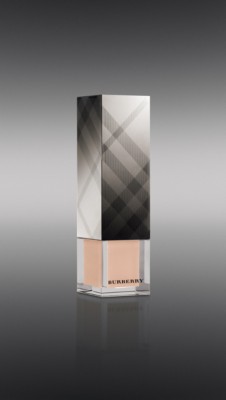 Photo via Burberry.com
I suspect that you'll see a foundation review on this site before the end of the month, but I'm not sure which shade to buy. Normally the lightest in the range is a no-brainer for me, but the pink tones in Trench No. 2 have me wondering.
3. Light Glow Natural Blush- 08 Misty
Photo via Nordstrom.com
I'm loving Burberry's blushes, and am looking for a soft pink. This looks to fit the bill.
4. Burberry Lip Mist- #205 Rosy Red
Photo via Burberry




I love the sheer formula, and think this might be the ultimate red for me. Saturated pinks are my wheelhouse, and I'm pushing myself to embrace more true reds.
Those are just a few of the Burberry products that I don't own that I've got an eye on!